Meet our Head Concierge Mike
Our head concierge Mike is dedicated to create beautiful memories at our hotel in The Hague.
Mike knows about the newest restaurants and cafes in the city. He can inform you about the latest exhibitions and things to do in The Hague. Make use of his knowledge, as it opens doors that remain closed to others.
He is pleased to provide you with intelligent and efficient assistance for restaurant reservations, car rental and limousine services, flower arrangements and delivery, sightseeing tours and excursions, local area information and more.

To contact the concierge, call +31 70 361 23 45 or email him directly.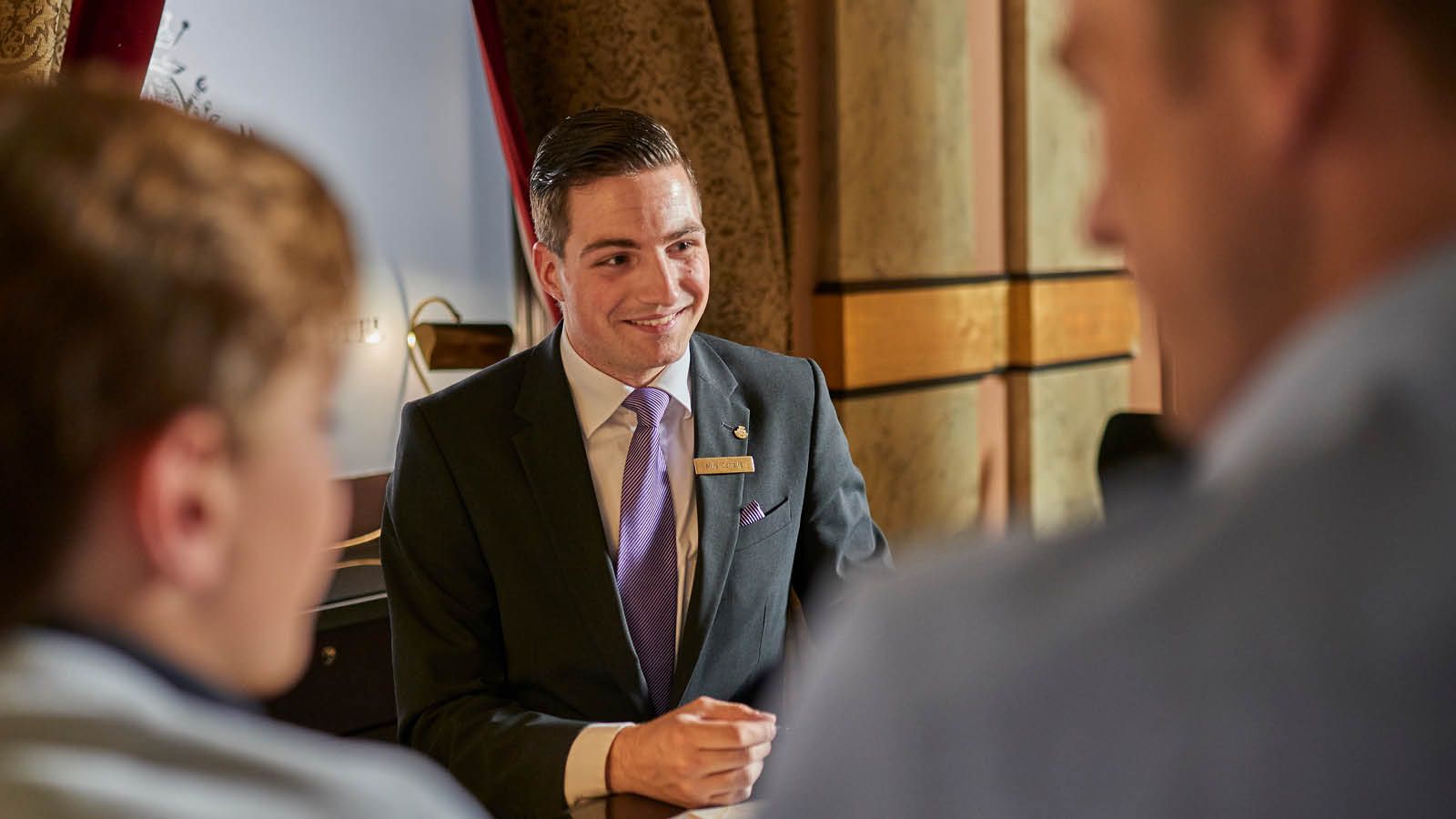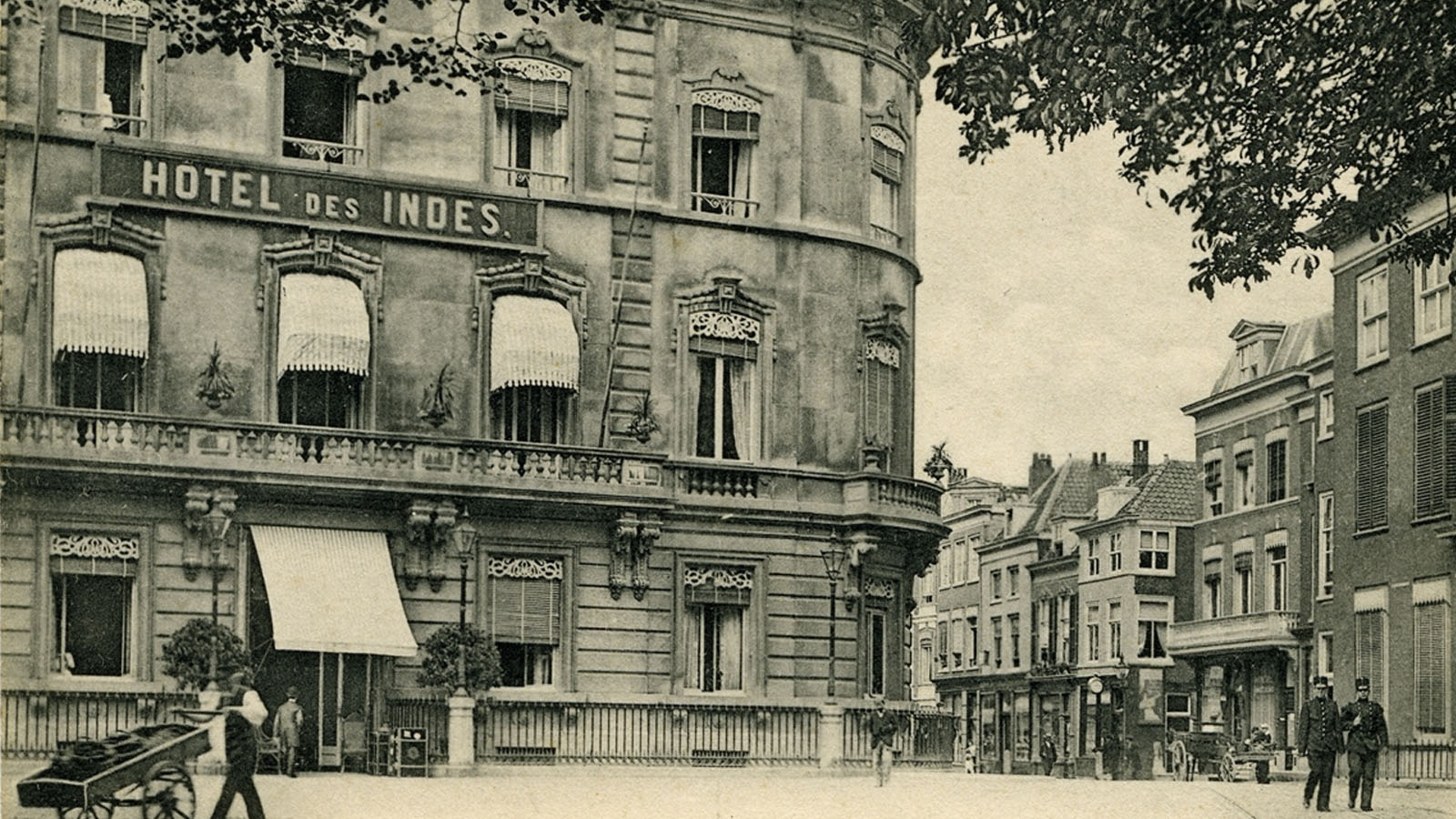 Discover a hidden treasure in The Hague
Thanks to the majestic ambiance of the building and the large number of famous guests, many myths and anecdotes about the impressive building on the Lange Voorhout exist. But what we know for a fact is that Hotel Des Indes has accommodated many Kings, Emperors, state citizens, artists, scientists and former Indies.
Lange Voorhout
The Lange Voorhout Avenue is one of the most famous streets of the Dutch city The Hague. The first buildings at the Lange Voorhout appeared around the beginning of the 15th century.
The current Monastery church is one of the few buildings that remained of the Monastry that was built in the 15th century.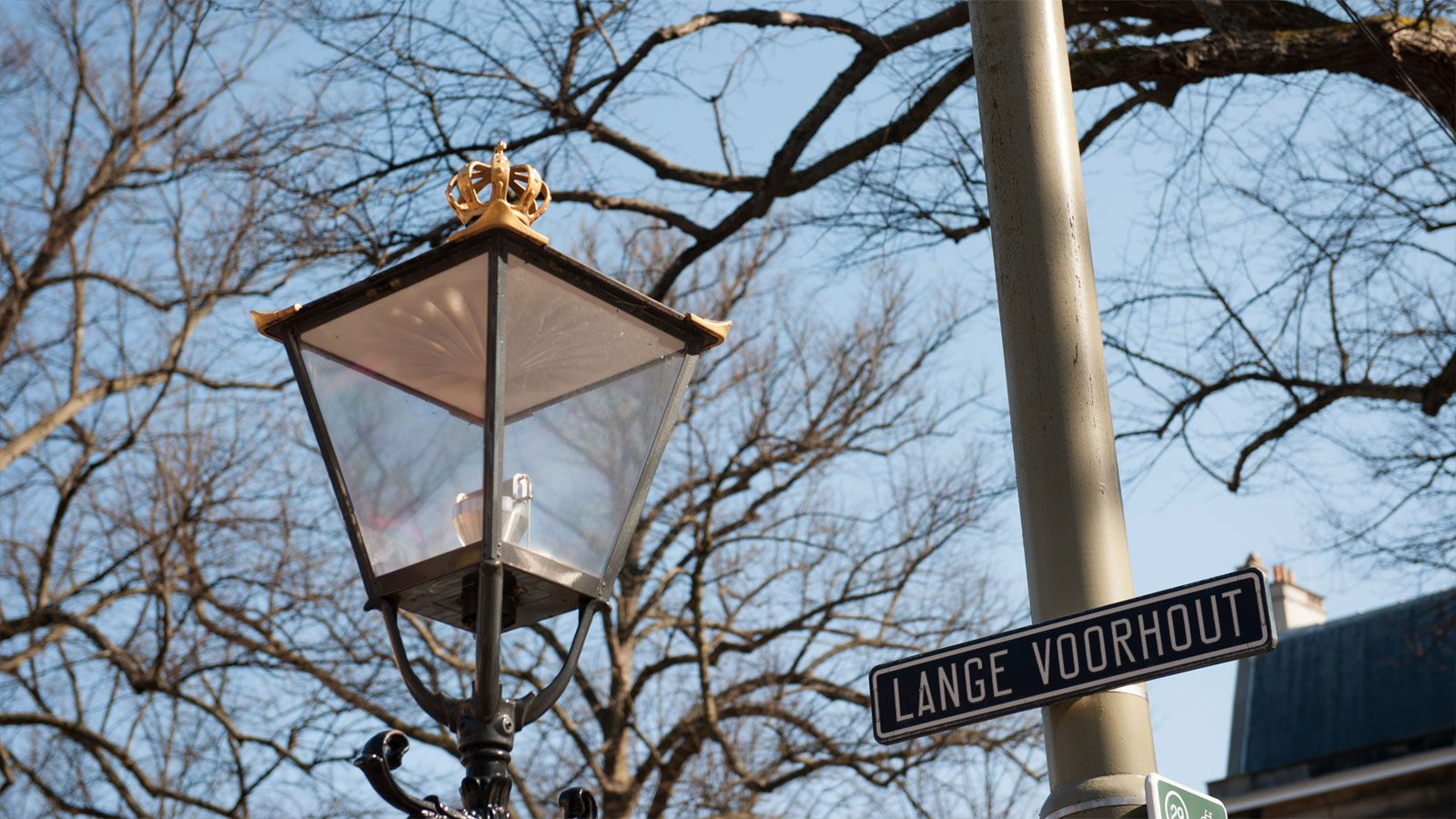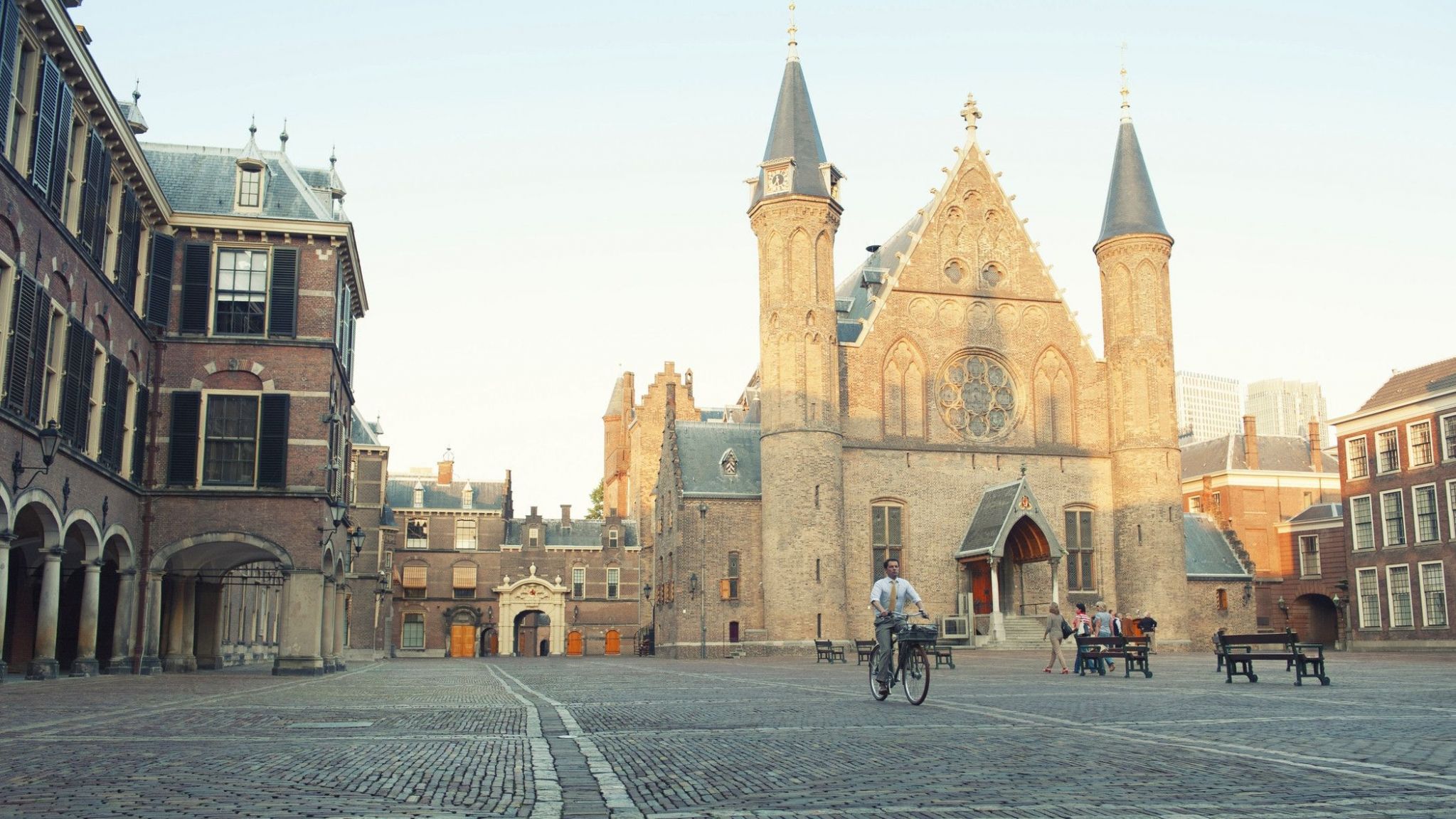 Binnenhof
The Binnenhof is a square in The Hague city centre. At its centre, one finds the Ridderzaal (Hall of Knights) and the square is lined by parliament buildings and government buildings.
The square forms the very heart of Dutch government.
Buitenhof
The Buitenhof is a square in The Hague, adjacent to the Binnenhof and the Hofvijver pond. It is listed in the Top 100 Dutch heritage sites. Here you have one of the most memorable views of The Hague.
You can see the parliament building, Mauritshuis, Lange Vijverberg and in the distance modern The Hague.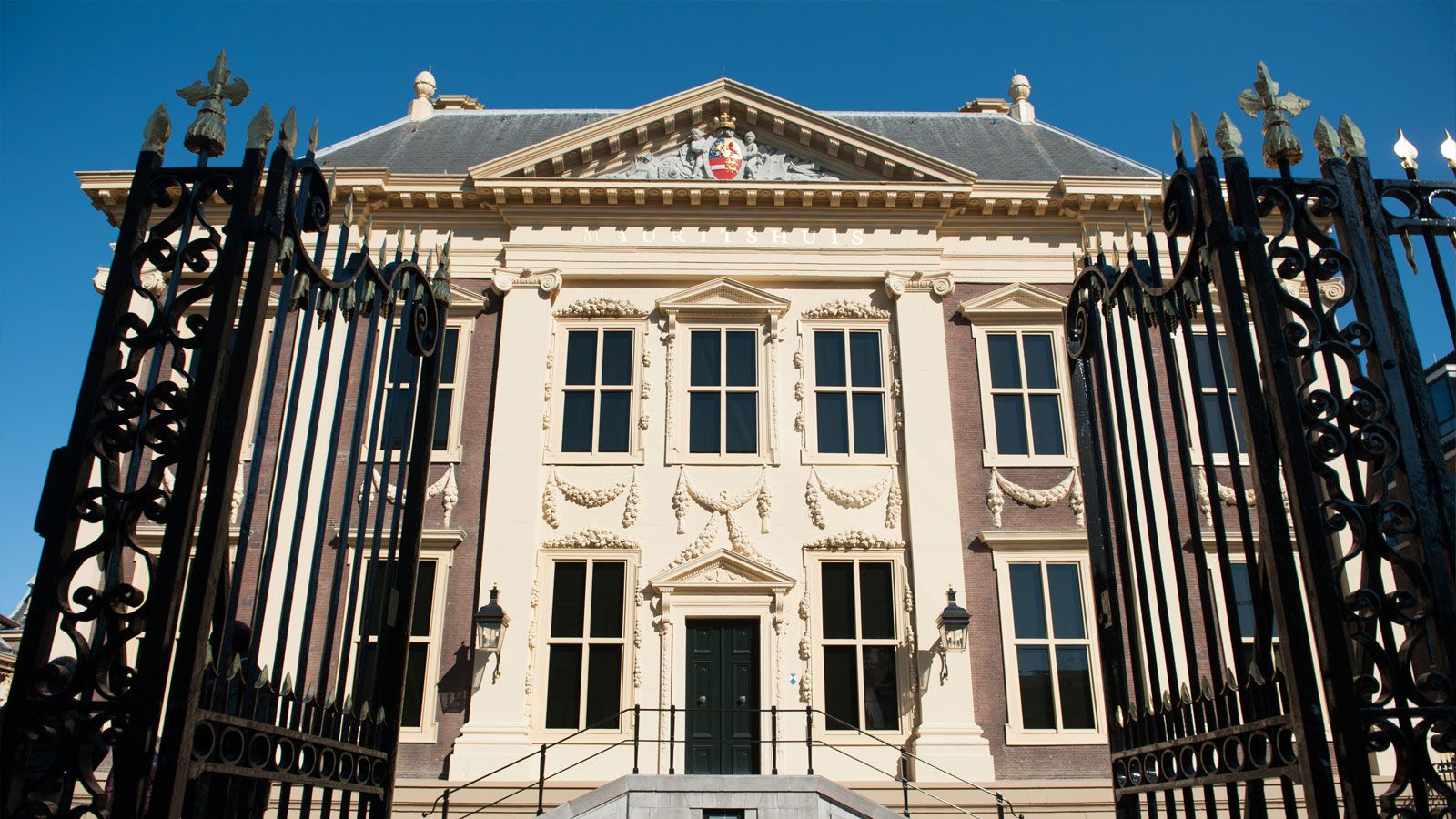 Torentje and Mauritshuis
Het Torentje, which is located at the Binnenhof in The Hague next to the Mauritshuis museum, is the official office of the Prime Minister of the Netherlands since 1982.
The Mauritshuis museum has been an icon of The Hague on the Hofvijver since 1644 and is one of the most famous Dutch classicist buildings.
MAP
How To Get Here
Unable to find directions, please try again.
Weather in The Hague
Powered By
Currently
22 °C
72 °F
A few clouds
17 Tuesday
21 °
/
15 °C
70 °
/
59 °F
Mainly sunny
18 Wednesday
22 °
/
14 °C
72 °
/
57 °F
Cloudy with showers
19 Thursday
22 °
/
15 °C
72 °
/
59 °F
Variable cloudiness
20 Friday
23 °
/
17 °C
73 °
/
63 °F
Variable cloudiness
21 Saturday
22 °
/
16 °C
72 °
/
61 °F
Mainly sunny