Private Dining
Planning on dining with a group in the Hague? Also with (large) groups you can enjoy the culinary skills of Executive Chef Roel Gillissen. Hotel Des Indes has eight exclusive rooms that are ideal for "private dining" and can accommodate 80 people for a lunch or dinner. Our Meeting & Events department and Chef Roel Gillissen are always prepared to customize a menu at your wish.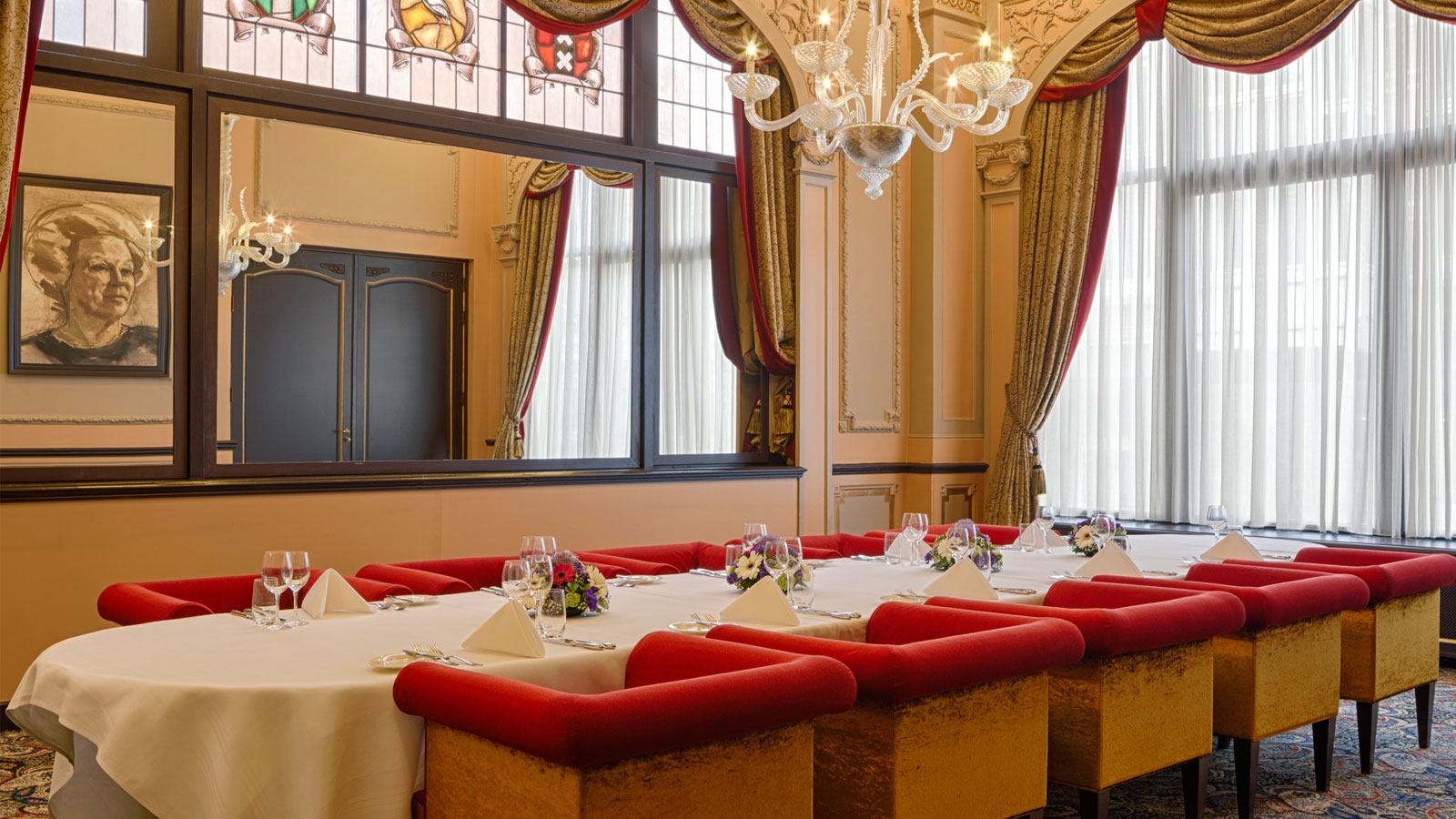 If you want to know more, please do not hesitate to contact our Meeting & Events department. They can be reached at 070-36 12 321.
Or send an email to events@desindes.com and they will try to help you as quickly as possible.