Wedding in The Hague at Hotel Des Indes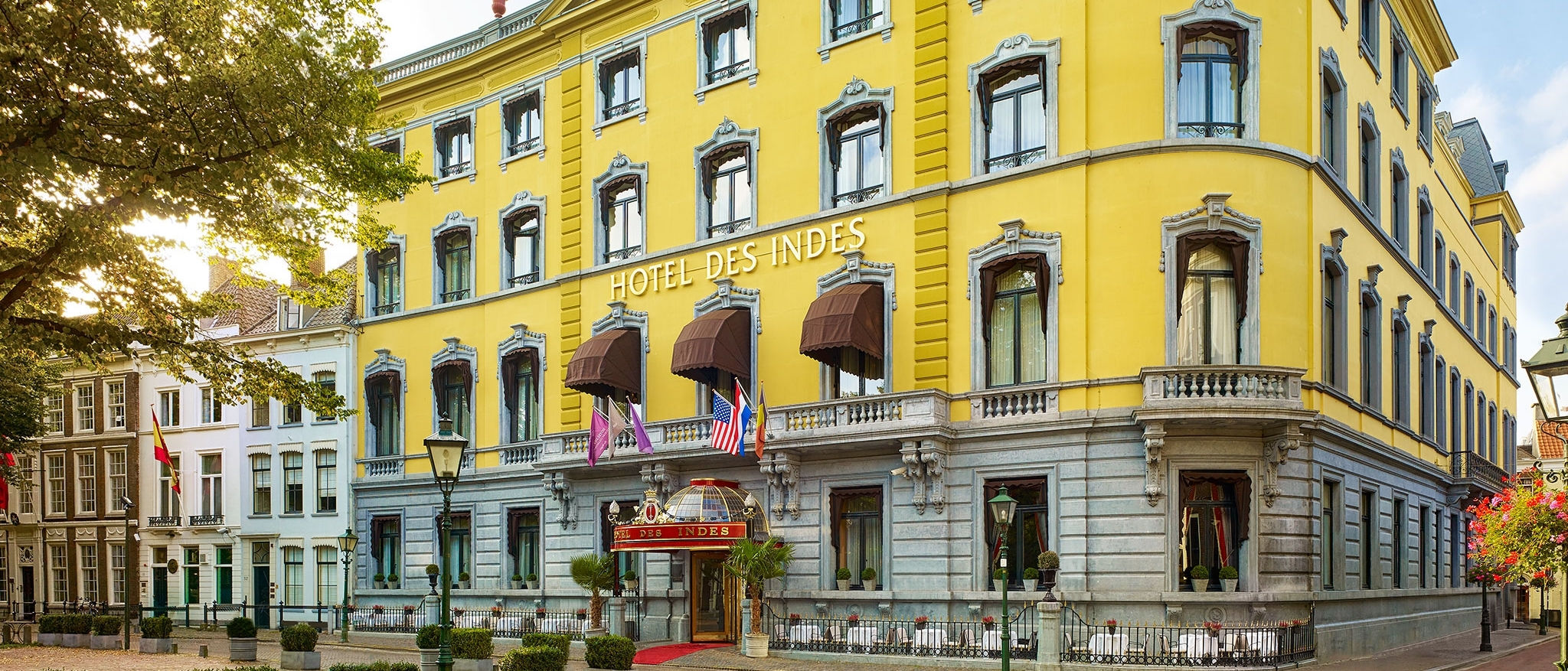 Get married in the most luxurious hotel in The Hague, Hotel Des Indes. Hotel Des Indes has a long history of organizing the best day of your life. The location where the wedding festivities will be held is contributing largely to the atmosphere and appearance of the wedding. Marriage is a special commitment which should be celebrated in a special surrounding. Hotel Des Indes is the most ideal place for such an unforgettable day.
Our promise
Im agine that you know in advance that there is a good atmosphere. That you will be welcomed with a smile and that you can relax and concentrate on the wedding only. You and your guests will be received with gusto. The versatile and spacious ambience of our salons is perfect for a royal welcome of your guests at your wedding. We are delighted to help you with part of the "concerns" on an imaginative and creative way prior to the special day. We can guarantee a fairytale wedding. A wedding to look back on with great memories and of which you enjoyed every minute.
Tradition
Cutting the wedding cake is still one of the highlights on a wedding for the wedding couples. After the "I do" moment, we will welcome you to the oldest traditions of marriage. In the intimate atmosphere of family and close friends you will cut the wedding cake, a masterpiece of our pastry chef. At this ceremony, there will be a toast on your happiness.
Allure
Your wedding reception at Hotel Des Indes, a Luxury Collection Hotel, is without a doubt a reception in style. The pleasant rooms provide a stunning backdrop where your friends and family will have the chance to congratulate you. Our enthusiastic crew will take care of a perfect service of carefully selected food and drinks.
Romance
After the hustle and bustle of the reception, it is time for a romantic dinner. This can of course be celebrated with family and close friends, but also a dinner dance, gala or party in our Ball Room is possible at Hotel Des Indes.
With the surprising and original culinary art of our kitchen, under guidance of Executive Chef Roel Gillissen, we can ensure you "the night of your life".
Wedding night
As a finishing touch to this special day, we have put together a special wedding package. You will stay in romantic suite where the champagne, various treats and surprises are awaiting you. The next morning you can enjoy a royal breakfast in bed.
For more information please contact us. We can make an appointment for a tour or send you our free brochure. You can call us at 070- 36 12 321.